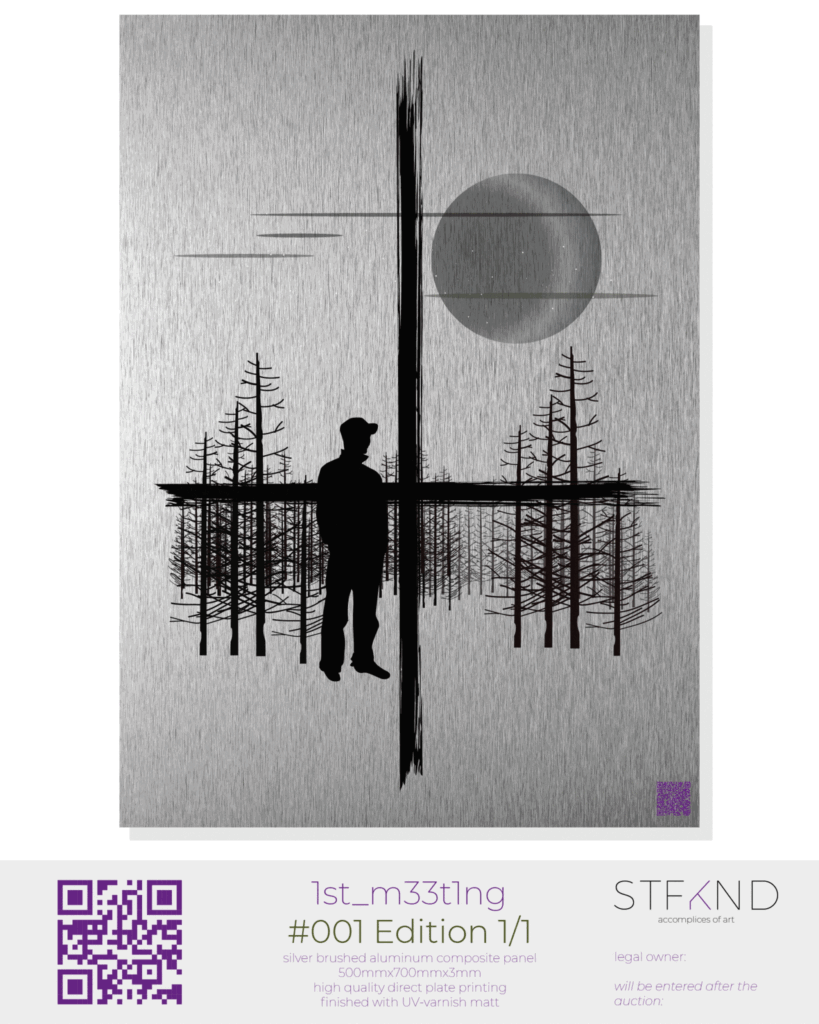 m33t1ng is the bridge between the real and digital world.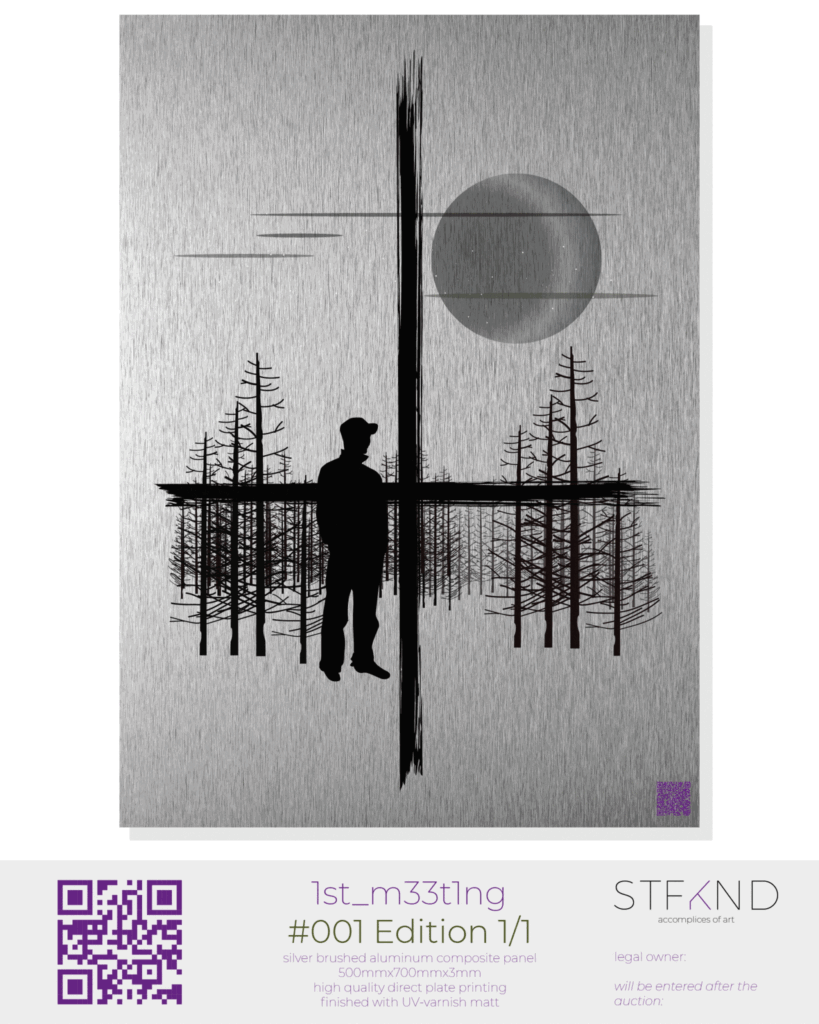 by purchasing the corresponding nft, you will also receive this artwork as a real print.
brushed aludibond plate 500mm x 700mm x 3mm

high-quality direct plate printing

finished with uv varnish matt 
the owner will be entered in the nft picture (jpg) after successful purchase. all information about the process will be sent to you after purchase.