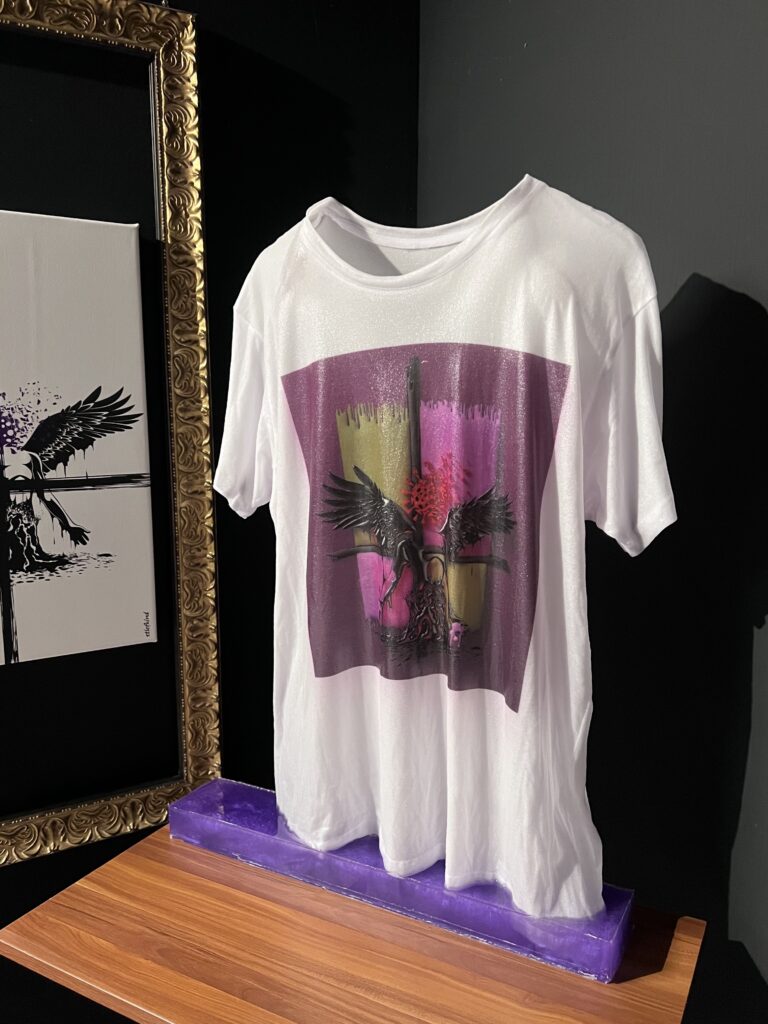 wie der phoenix aus der asche werden wir gestärkt daraus hervorgehen.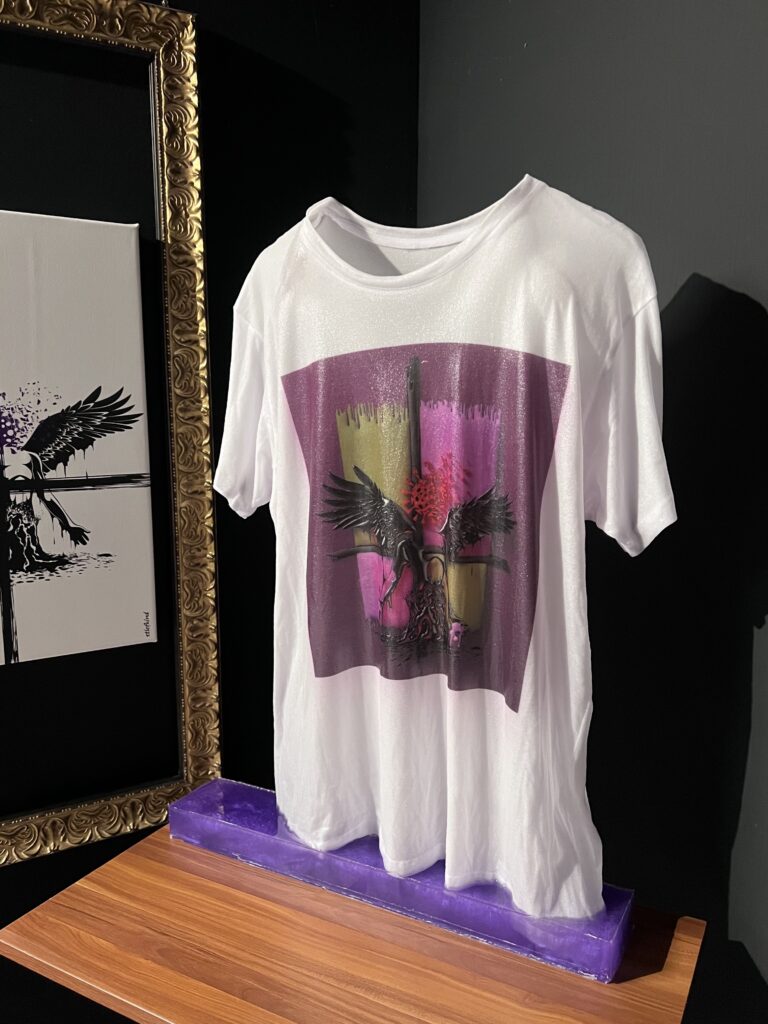 pssst!
daemon_01 is the first plastic i ever created. i play with a symbiosis of the daemon layout as a digital print on a naked t-shirt. the whole thing is covered with epoxy resin and thus preserved. the final piece is a base, which of course was cast in my main color. 
the whole thing is part of a new way, a breakout, to present the digital worlds – especially my main layouts – in a different way.
the whole thing will be presented for the first time on the occasion of the art.box project zürich 5.0.
…and maybe there is more to see from me there…