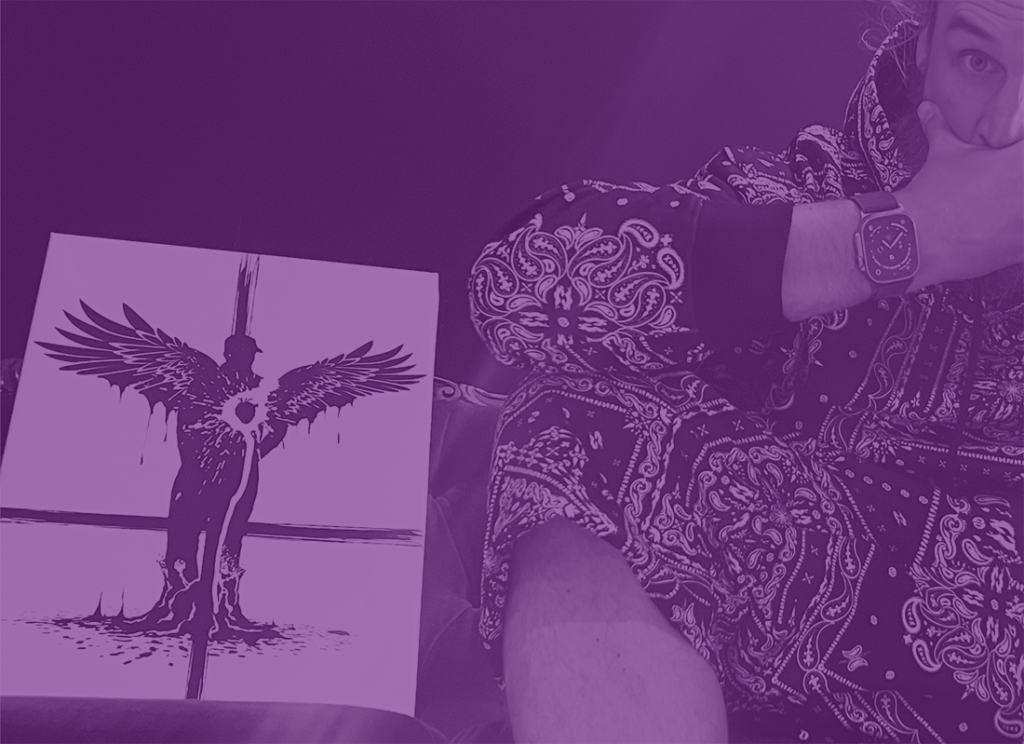 many names for a figure that is always in the process of discovering itself, having lost itself somewhere along the way.
A home somewhere between fiction and reality.
i see myself as an artist, designer, creator, visionary, dreamer, and part of the complicity of art. my place is somewhere between tangible reality and the vastness of the metaverse. my work is manifold.
sometimes it works more, sometimes less.
It can falter, but it has the determination of someone struggling with obstacles. Dealing with my own illness, cancer, is part of my journey.
Originally coming from the world of classic graffiti, I have constantly evolved, embracing every avenue of expression. This includes digital art, which has opened new horizons for me.
In addition to the projects created in the physical world – be it on canvas, plexiglass, textiles or wood – my digital works can also be found here. In the near future, when the metaverse merges more and more with our everyday life, I will also realize hybrid projects here.